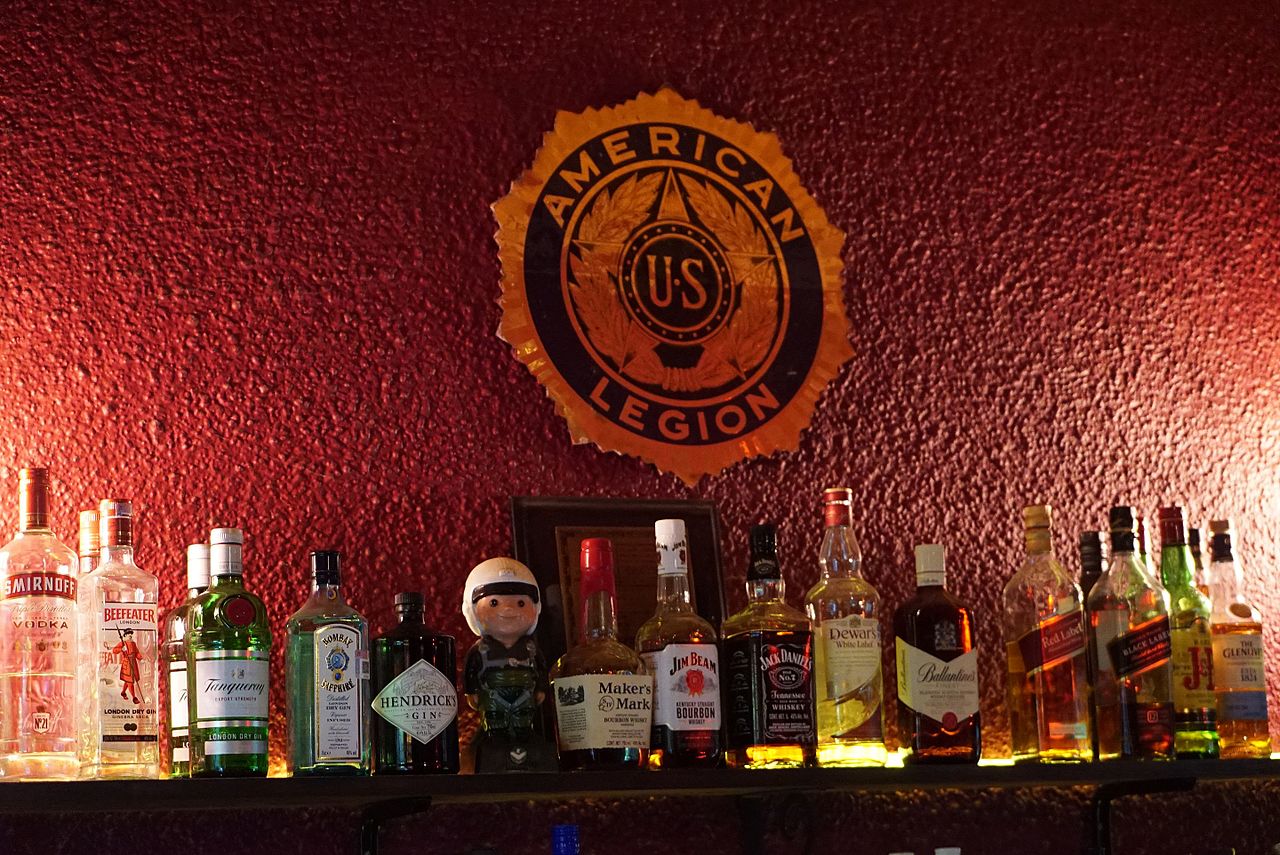 London's Savoy Hotel hosts one of the most famous bars, The American Bar, dating back to 1893. As its name suggests, the bar was designed to give patrons a taste of American bar life as it existed during the late 19th century and early 20th century. The bar is currently the oldest surviving cocktail bar in Britain and one of the oldest in the world that has been continually open since its initial opening. The bar was immediately popular when it was opened and has managed to retain its popularity throughout the years, regularly winning awards and receiving positive reviews in a number of magazines. In 2017 The American Bar was voted as the World's Best Bar at the World's 50 Best event.
Although the bar has updated its style a number of times over the years, it strives to retain the original spirit in which it was built. Currently the bar is known for its unique cocktail menu that pays homage to some of the most well-known American musicians and singers. The bar is one of the first in the world to have its own soundtrack, which comprises a number of piano covers of some of the most celebrated American songs. The soundtrack was recorded by the bar's resident pianist who also performs live many evenings, although other pianists regularly perform at the bar with
live music being played every night of the week.
The bar has featured a number of famous patrons over the years, both American and British, such as Charlie Chaplin, Fred Astaire, Frank Sinatra, Marlon Brando, and John Wayne. It is one of the most popular bars for guests at the Savoy to visit during their stay.
The new cocktail menu at The American Bar has a range of cocktails that take their names from famous American songs. The "Lonely Street" cocktail takes its name from Elvis Presley himself in honour of Presley's version of "Heartbreak Hotel", released in 1956. The resident pianist at The American Bar, Jon Nickoll, is a renowned Presley fan and can reputedly play any of his songs. The cocktail itself is whiskey based and is comprised of a 17 year old Craigellache, cascara vermouth, white port, baklava, mezcal, coffee oil, and topped with smoke for a visual effect. Although the bar prides itself on its American heritage it is unafraid to base its drinks on artists that although not American, were particularly popular in America. George Harrison has a drink named in his honor called "Sun Sun Sun". The cocktail is gin based and consists of Bombay Sapphire gin, white Crème de Menthe, orange blossom, yuzu wine, lime, and egg white. Although the cocktail menu will likely be updated at some point in the future, the current menu has proven itself so popular that it will likely be used at the bar for some time to come.