Are you wondering how you can improve and expand your bar and venue business? Well, you should not be overwhelmed. Whether your bar only offers drinks or offers both drink and venue services, this post will guide you in improving it. Probably you are scared that you will require a lot of funds to improve your business. No! The tips provided are budget-friendly and effective. A bar or a refreshment joint with an appealing look can attract customers. Herewith is engaging information about attractive artsy prints to decorate your pub and venues.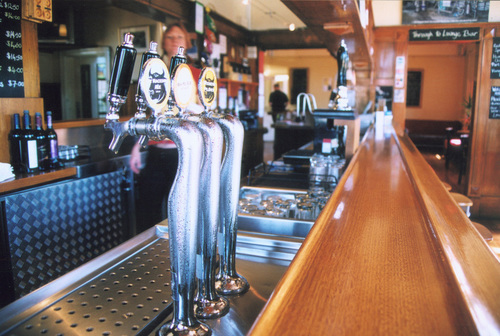 Beautifying Facilities with Wall Arts
One of the significant challenges experienced in bar businesses is stiff competition. However, this should not be your problem. You can find ways of making your business stand-out among others. For instance, beautifying the walls with wall art can be your secret. The empty walls of your bar can be improved with beautiful wall arts. However, how do you get the most out of the wall decors? Luckily, discussed below are wall art décor ideas that will add style to your pub.
Gallery wall arts add color and personality to your place. Choose a wall painting that displays collections of art. Moreover, you can add wall hangings. But go for cohesive and simple frames. On the other hand, you can also consider an array of variations to mix-up things. You can create the illusion of large gallery arts by extending the wall arts to the ceiling.
Oversized wall art paintings command attention. Therefore, with beautiful paintings on the wall, the place will look attractive. Every customer will want to stay in a calm and decorated place. Besides, the wall arts can make a beautiful venue for different events.
Incorporating Accent Wall Arts
Besides adding wall decors, you can decorate the walls by painting. For instance, you can use bold and bright paint colors to make an accent wall. Also, stenciling and other decorative techniques can be used to beautify the walls. Accent wall arts are beautiful in both small and large rooms.